In Memory
Thomas Tresco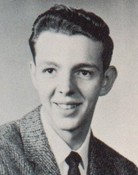 Thomas C. Tresco September 23, 1943 - November 10, 2000
Thomas C. Tresco, 57, of Fort Valley, Ga., a native of Batavia, died Friday (Nov. 10, 2000) in Georgia.
Mr. Tresco was born in Batavia, retired from the U.S. Air Force and was employed at the Fort Valley Post Office and Champion Parts and Service. He was past president and current secretary-treasurer of the Fort Valley Lions Club and honary member of Future Farmers of America.
Surviving are his wife, Patricia Dent Tresco; two sons, Nick Tresco of Fort Valley and Rick Tresco of Houston; and a sister, Judith Ann Tresco of Perry, Ga.
Services were Sunday at Grace Baptist Church with burial in Oaklawn Cemetery, Fort Valley. Memorials may be made to the Fort Valley Lions Club, 207 Persons St., Fort Valley, GA, or to Grace Baptist Church Mission Fund, 3151 Peach Parkway, Fort Valley, GA 31035.
Arrangements were completed by Rooks Funeral Home, Fort Valley.